Polumaire Menschen places talent at all levels of an organization.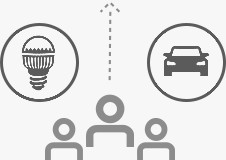 If you are a top performer within the automotive or illumination industries, we provide you with discrete, professional access to the decision makers at our client companies.
We take a sincere interest in your professional development and thoroughly consult with you to determine your career goals and personal attributes. This enables us to match you with an opportunity that truly fits.
Begin a relationship with Polumaire Menschen here